You Can Make It!
If pregnancy is a marathon, the last few weeks of pregnancy can feel harder than anything you've done in your life. Hang in there Mama -- there are a few ways to keep your mind occupied and get the rest you need before your big day.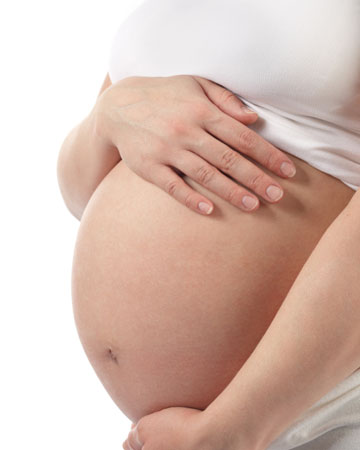 Oh, those last few weeks of pregnancy can be absolute torture. Your belly skin feels like it's about to split open, your hips are out of whack, your can't sleep because you either cannot find a comfortable position or you get up to pee a million times each night, and the calls, texts and Facebook messages are starting to pop up -- "Have you had your baby yet?" Here's how you can pass the time and keep sane.
Start a project
Gather supplies for one final project that you can do before the baby arrives. And keep your mind open … that is, make plans to not fret if your baby decides to come before you get finished. Some ideas: A journal for your last pregnant days, a decoration for the baby's nursery (like painted wooden letters), or a letter you write to your baby. A big project, like painting your baby's room, may not be the best idea (what if you went into labor halfway through?), but recruiting a family member or hiring someone to do it for you can be fun.
Experiment in the kitchen
Slaving away over a hot stove isn't too much fun when you're nine months pregnant, but consider trying a new recipe or two while you wait for your baby. Your slow cooker is an ideal place to begin -- there usually aren't tons of ingredients involved and it's one of the easiest ways to make a delicious meal. And if you find a good recipe or two, those will come in handy when your baby is here and time is limited. One of my favorite slow cooker sites is A Year of Slow Cooking.
Shop online
The world's marketplace is at your fingertips. You may not feel like hitting your local shops, but don't let that stop you from stocking up on last-minute items or things that are left on your registry. Things like cloth diapers, baby clothes and other necessities can be easily found online, bought with a snap and delivered to your doorstep.
More on pregnancy
Belly painting - Art on board
Old wives' tales about pregnancy and babies
Reduce your radiation risk